Paulding County Domestic Violence Lawyer
Domestic Violence Laws in Georgia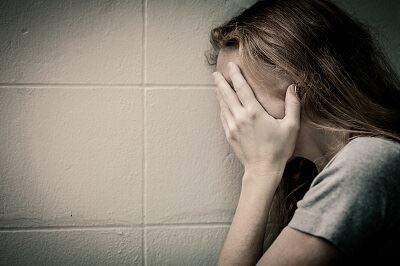 If you have been arrested for any type of domestic violence, you need an aggressive attorney on your side to fight for your rights and help you find your way out of the criminal justice system as quickly as possible. Come to Henrickson & Sereebutra for help from our team of former prosecutors with more than fifty years of combined experience.
Our firm can assist you in petitioning to have the protective order removed so you can return to your home. We can also seek to have the charges reduced or dismissed so that you can get your life back in order. Accusations of family violence are no small matter; they should be handled immediately by one of our experienced criminal defense lawyers in Paulding County.
Contact Henrickson & Sereebutra today for your free consultation with a Paulding County domestic violence defense attorney.
What is Family Violence?
Georgia Code § 19-13-1 defines "family violence" as being any type of felony offense or certain misdemeanors when they occur among "past or present spouses, persons who are parents of the same child, parents and children, stepparents and stepchildren, foster parents and foster children, or other persons living or formerly living in the same household."
Misdemeanor offenses that may be classified as family violence include:
In these cases, the misdemeanor will typically be increased to a misdemeanor of a high and aggravated nature, which increases the fine from $1,000 to $5,000. It is also true that instances of family violence are punished more severely than identical crimes committed under non-domestic circumstances. You could face a felony charge for a second family violence battery offense if it is committed against a spouse or family member.
What Are the Penalties for Family Violence?
As previously mentioned, there are a number of different criminal offenses that may be classified as an act of family violence. Assault, battery, and stalking can all lead to domestic violence charges; however, the penalties will ultimately depend on the nature of the offense.
The penalties for a family violence offense may include:
Up to 12 months in jail (misdemeanor)
Up to 5 years in prison (felony)
Between $1,000 and $5,000 in fines
Community service hours
Anger management classes
Issuance of a protective order
Loss of ability to possess a firearm
Protective Orders in Domestic Violence Cases
An arrest for domestic violence will frequently result in a protective order being issued against the suspect, which has the power to remove you from your home—regardless of who is on the lease or the title—prohibiting you from coming near the alleged victim and even depriving you of the right of child custody or visitation.
You must avoid being caught in violation of this order at all costs, as you can be arrested and taken back to jail, even if the alleged victim initiated contact. Retain legal representation as early as possible in the case, to guide you through this challenging experience and help you avoid a criminal conviction.
Work with a Team of Former Prosecutors
If you have been arrested for domestic violence, you need a hard-hitting Paulding County domestic violence attorney on your side. Fortunately, you can trust that this is exactly what you will receive when you work with Henrickson & Sereebutra.
With experience as former prosecutors, our domestic violence lawyers are well-equipped to fight for a favorable resolution in your case. We can put more than 75 years of combined legal experience to work for you as soon as you give us a call, so don't wait any longer to take the first step.
Contact our Paulding County domestic violence attorneys from Henrickson & Sereebutra today!
Client Testimonials
Read How We have helped Our Clients
I will forever be in Mr. Henrickson's debt. - Annita

Very friendly & professional. - Cecil

Aaron brought his knowledge to the courtroom and was worth every dime, plus more. - Former Client

Wonderful experience! - Morgan

I am very pleased with Theo's help and he is highly recommended. - Former Client
Recent Results
We Fight Relentlessly




Not Guilty after Jury Trial Armed Robbery, Aggravated Assault

Probation Armed Robbery, Burglary

Not Guilty Burglary, Criminal damage to property (Juvenile Court)

Charges Dismissed DUI Alcohol

Not Guilty DUI Drugs

Not Guilty after Jury Trial Kidnapping, Attempted Rape

Not Guilty Manufacturing Marijuana

Not Guilty after Jury Trial Multiple Counts of Child Molestation and Sexual Battery on a Child

Not Guilty Murder

Not Guilty Murder and Elder Abuse
Your Line of Defense
Former Prosecutors Defending Your Rights & Future